There can be many reasons to install Nova Launcher, but there are very few reasons to uninstall Nova Launcher. However, if some users have trouble with Nova Launcher, then they can easily uninstall it. In this guide, we will show you how to uninstall Nova Launcher easily.
Your outdated device is one reason you can't uninstall Nova Launcher, or it may cause problems if you haven't downloaded it from an official source. To run the free version of Nova Launcher Prime, many people download it in the APK form from an unknown source, creating trouble for them. That's why if possible, download it from the play store.
Although Nova Launcher is very useful and good, you will get to see many new features from which you can customize your user interface according to your own. But if you still want to remove it from your mobile, then let's start the process.
Various methods of how to uninstall nova launcher from android
Here let me inform you in advance that if you have make nova launcher as default launcher, you probably wouldn't be able to uninstall it properly. So, if possible, first change your default launcher and then try to uninstall the nova launcher.
We will discuss various methods to uninstall Nova Launcher below, which will probably be very useful for you.
Via Play Store
This is a good way to remove Nova Launcher, in which you can uninstall it from where you installed Nova Launcher.
For this, first, open the Play Store, search Nova Launcher in the search bar. If nova launcher has been already installed on your device, then you will see 2 options there:
i)Uninstall                     ii)Open
Here you can remove it from your device by clicking on Uninstall.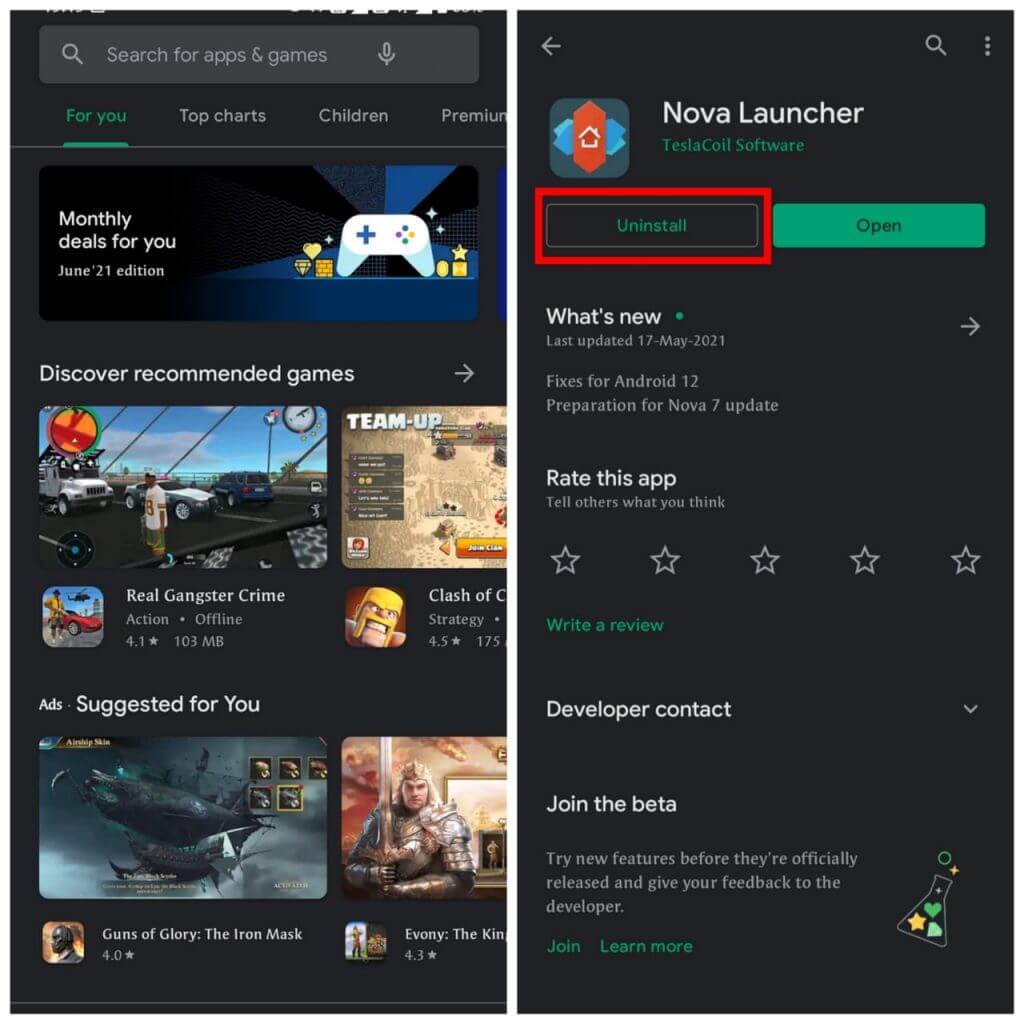 Shortcut:
Open Play Store>Search Nova Launcher>Tap on Uninstall
From the Settings of your mobile
This method is a bit complicated, but with the help of this method, you can easily uninstall Nova Launcher from your mobile.
First of all, you have to open the setting of your mobile, here you will found "apps & storage/notification", open Nova launcher in it, after that you will see 3 options there:
i) Open            ii) Uninstall            iii) Force Stop
Here you can remove Nova Launcher forever by selecting Uninstall.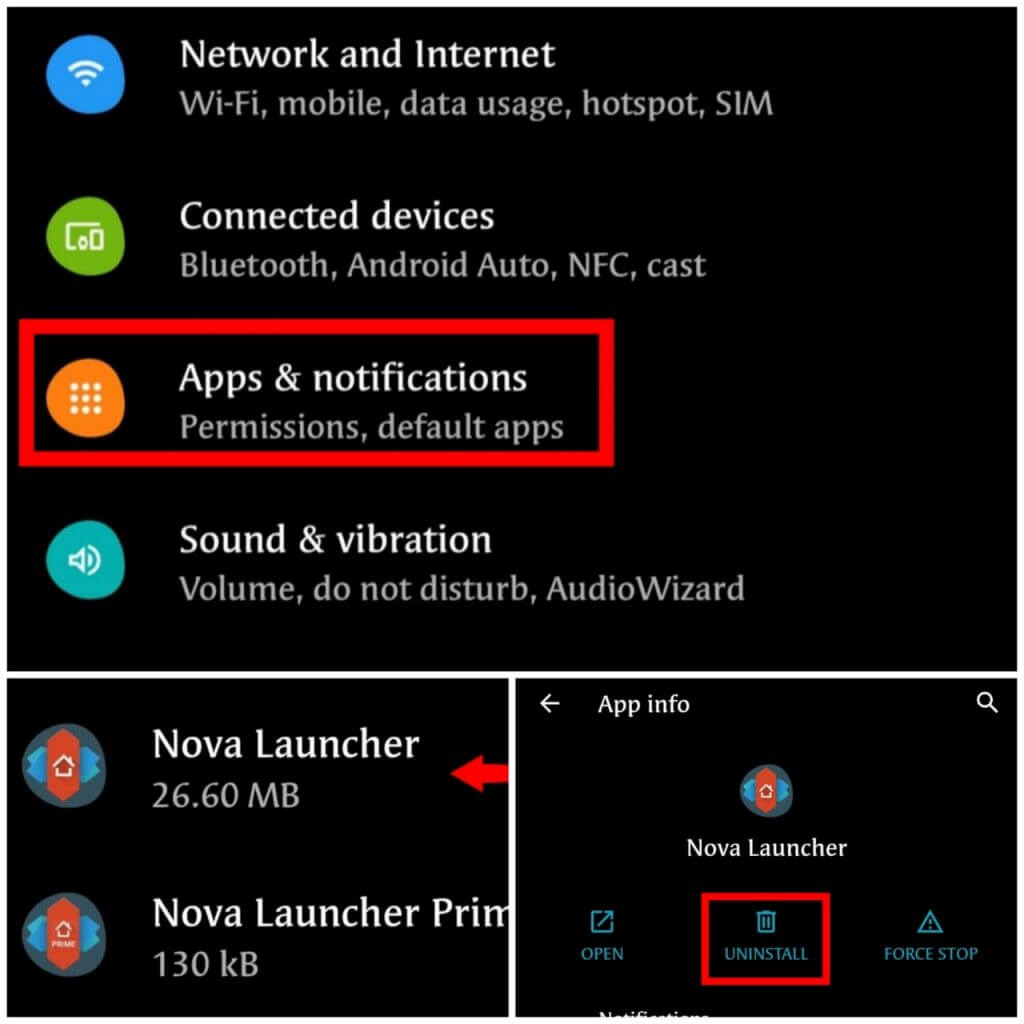 Shortcut:
Open Settings>Apps & Notification>Nova Launcher>Uninstall
Direct Method
This is the easiest way to uninstall Nova Launcher. You don't have to do much in it. You can directly remove Nova Launcher from your phone by just long-press on it.
For this, open the app drawer (where all the apps present in your phone are shown), long-press the nova launcher in it. On long press, you will see uninstall icon. Simply tap on it, Nova Launcher will removed from your mobile.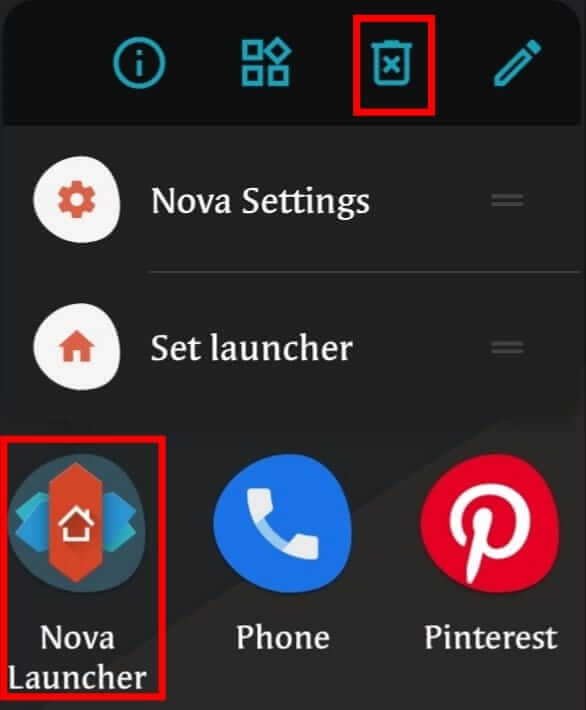 Shortcut:
Open App Drawer>Long-Press on Nova Launcher>Tap on Uninstall Icon
Bonus Tip 
Here, you can remove Nova Launcher by just dragging and dropping. Simply open the menu, drag the nova launcher towards the notification bar area. Here you will see Remove and Uninstall options, just drop Nova Launcher on uninstall option. After this, it will ask you to uninstall, click on OK to finish this process.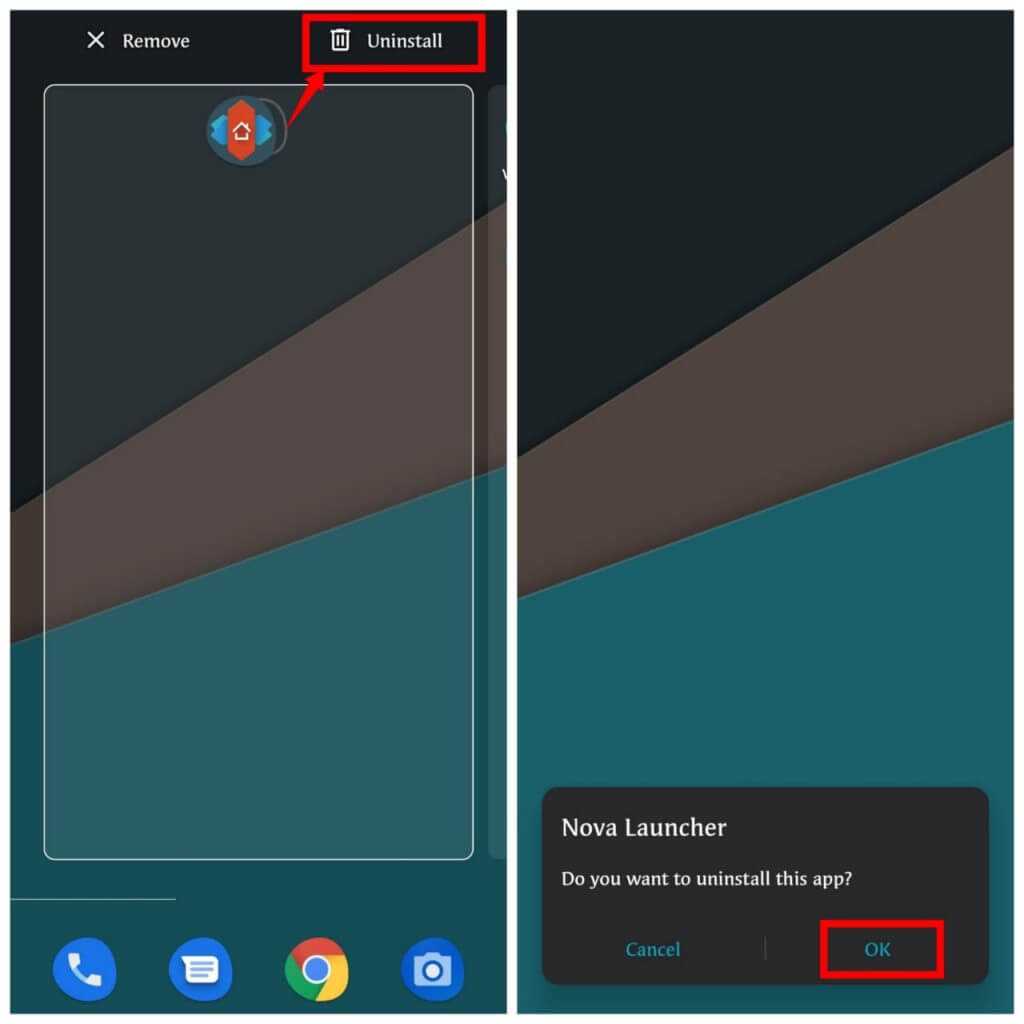 FAQs
What is Nova Launcher?
Nova Launcher is a customizable home screen replacement with many useful features and improvements over the stock Android launcher.
Why can't I uninstall it?
You may be unable to uninstall Nova Launcher if you have enabled any special 3rd party launcher functions (e.g., unread count) in the stock Android launcher.
Why is Nova Launcher not launching?
There may be a compatibility issue with some Android devices.
Why am I not able to uninstall Nova Launcher?
Nova Launcher may not be compatible with your device. We recommend you try another launcher (including the stock Android launcher) before uninstalling Nova Launcher.
Conclusion
It's been a real pleasure to share with you the tricks and tips for uninstalling Nova Launcher. We hope it provides you with the knowledge necessary to troubleshoot your issues. If you're experiencing an issue that we haven't covered, we encourage you to leave a comment below or contact us directly. We are happy to assist!